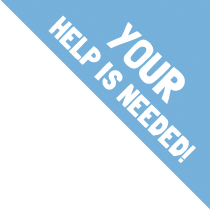 BBC News – Campaign for brain haemorrhage boy
The family of a teenager who suffered a brain haemorrhage are hoping to raise £250,000 to pay for his rehabilitation.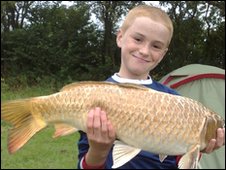 Kyle Beere, 13, of St Fagans near Cardiff, needed major surgery and was left unable to move or talk.
A lack of rehabilitation services for children with brain injuries in Wales means he will have to travel to Surrey for treatment, said his family.
They have set up a trust called Kyle's Goal to raise money for treatment and help provide future services in Wales.
The trust wants what it calls "a permanent solution for this gap in our children's care".
Kyle's uncle Chris Wools said: "We're trying to make sure Kyle gets the rehabilitation services he needs.
"The Children's Trust in Surrey is a registered charity and has 49 beds which are all currently full and they cost £1,300 per day per child.
"We estimate Kyle will need a minimum of six months intensive rehabilitation, which comes out at £250,000."
While the family hopes Health Commission Wales will commission Kyle's treatment, they are also considering paying for the necessary services privately.
"Ideally he should have started rehabilitation eight to nine weeks ago. The longer he is left without rehabilitation the chances of making a full and meaningful recovery are reduced," said Mr Wools.
The brain haemorrhage was entirely unexpected, caused by a rare condition called arteriovenous malformations.
In November last year, Kyle complained of a severe headache and was taken to the University Hospital of Wales in Cardiff.
"He never complains so we had him straight in the car and then to the accident and emergency department," said Mr Wools.
"He was delirious when he got there but he walked into the hospital – he could walk at that stage."
Scans revealed the severity of Kyle's condition and he required major surgery to remove a blood clot from around his brain.
He spent two weeks in intensive care before being moved to a high dependency unit.
Mr Wools said that while Kyle, who loves football and fishing, has made slight improvements, he must learn to walk and talk again.
Football match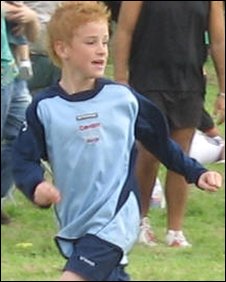 "He has physiotherapy at the moment for half an hour every day from Monday to Friday, but half an hour a day is not enough," he said.
The trust is organising a charity football match for 28 March at Cardiff International Sports Stadium, featuring former Cardiff City favourites such as Nathan Blake and Jason Perry, to help raise funds.
With regard to brain injury rehabilitation, the assembly government said there were occasions when it was necessary to travel for highly specialised treatment.
An assembly government spokesman said: "The health minister, Edwina Hart, has asked the NHS Wales chief executive, Paul Williams, to discuss the issue of neurological rehabilitation with the health boards to explore the feasibility of providing, whenever possible, safe and effective services in Wales.
"Patients recognise that it is important to receive safe and effective services and sometimes this means it will be necessary that they need to travel for highly specialised treatment."

© 2019 kyles goal
website donated by ego