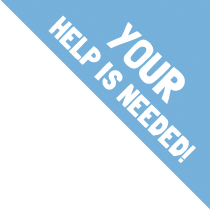 ego – Kyle's Goal Website On Target
Over the past few years we have supported many charities by giving up a little of our spare time to take part in fundraising activities. Last year we raised £375.00 for Sport Relief and Cancer Research.
This year, we've decided to nominate a member of the team to choose a charity of their choice. Jo is our chosen nominee, and for 2015 she has decided to help 'Kyle's Goal', a charity set up by her friend, Chris.
Chris's nephew, Kyle was a typically fit, healthy, intelligent and active twelve year old boy. On 14th November 2009 he asked to be taken to the accident and emergency unit at the University Hospital of Wales (UHW) in Cardiff, due to a severe headache and quickly slipped into unconsciousness. What was unknown at the time was that he was suffering a massive brain haemorrhage caused by a rare condition called Arteriovenous Malformations.
We're pleased to say that 5 years since Kyle was admitted to hospital he has made a steady recovery and his family have successfully set up 'Kyle's Goal', a charity with big ambitions. With a target of £7million they aim to use the funds to build a rehabilitation unit in South Wales for Kyle and similar children that have suffered brain injuries.
We're giving up our time to help Chris, Kyle and his family by designing and building a new website which will have the facility to donate online and find out about forthcoming fundraising events. The site's design is heavily influenced by Kyle's passion for football. We're enjoying working on the project and we hope that Kyle loves the end result!

© 2019 kyles goal
website donated by ego