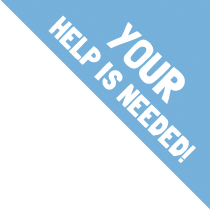 Sports Ball for Kyle's Goal
On 20th September 2019, Kyle's Goal Charity hosted a prestigious Sporting Ball to raise awareness of Brain Injury at Cardiff City Stadium.
Over 300 people attended to #SupportTheGoal and we raised £19,074.29 for Kyle's Goal Charity, Kyle Beere Trust and UK Acquired Brain Injury Forum.
We supported UKABIF to raise the funds for a Welsh version of the Acquired Brain Injury & Neurorehabilitation 'Time For Change' and this dinner raised the £7,000 contribution required.
Amongst all our guests were a few familiar faces from sport, TV and radio. We would like to say a special thank-you to Rebecca Adlington (Twitter / Instagram), Colin Jackson (Twitter / Instagram), Jamie Baulch (Twitter / Instagram), Sol Bamba (Twitter / Instagram), Joe Ledley (Twitter / Instagram), Peter Whittingham (Twitter), Matt Connolly (Twitter / Instagram). Also presenter Rhydian Bowen-Phillips (Twitter / Instagram), Kally (Twitter / Instagram) & Josh (Twitter / Instagram) radio presenters and Chris Bryant MP Auctioneer (Twitter).
Also our close friend Len, who we've supported in the past, was there to support us. You can read more about Len's story on the Cardiff City FC website.
Finally, we'd like to say a huge thank-you to everyone who attended and helped us to raise such an incredible amount of money.

© 2019 kyles goal
website donated by ego