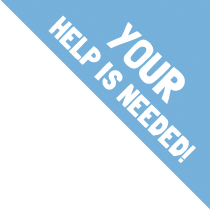 Wales Online – Cardiff City FC legends to face members of the public in honour of teenager Kyle Beere
Scott Young and Damon Searle are helping to raise cash for a rehabilitation centre for young adults in Wales who have suffered brain injuries
The family of a "fit, healthy and intelligent" young boy who suffered a massive brain haemorrhage almost five years ago are organising a charity football match in his honour.
Cardiff City legends Andy Legg, Jason Bowen, Scott Young and Damon Searle, along with a host of celebrity names, will take part in the fundraising game for Kyle Beere at the Cardiff International Sports Stadium on Sunday, November 16.
And members of the public are being invited to bid for their place in the opposing starting XI, giving them the unique chance to square off against their sporting idols.
Kyle, from St Fagans, collapsed after complaining of a severe headache on November 14, 2009, and was taken to the emergency department of the University Hospital of Wales in Cardiff.
The football-mad 12-year-old was placed on a life support machine and underwent two brain operations to remove blood clots.
Consultants said the sporty teen's devastating haemorrhage was caused by arteriovenous malformations (AVM), a rare condition in which blood vessels rupture.
Despite fears Kyle had little chance of staying alive, he defied the odds when he started reacting to tests – using just his eyes.
Mum Kath Simmons said: "He's a very switched-on and witty young man despite everything he's been through.
"And he's making signs of progress. He can move around with the aid of a walking frame and he's determined to walk onto the pitch before the game."
The family set up a trust fund called Kyle's Goal in January 2010 after discovering there were no paediatric rehabilitation centres anywhere in Wales, or the South West of England, to deal with children's brain injuries.
Because Cardiff's Rookwood Hospital only accepts patients over 16 years old, the family's nearest centre is 160 miles away in Tadworth, Surrey.
The family now want to raise money for a designated rehabilitation centre in Wales for young adults with neurological conditions.
Former Cardiff City FC legend Damon Searle said: "Our aim is to push this forward as much as we can.
"We held a similar same match in 2010 and raised £7,000, but now five years on we want it to be about getting that help for all young adults in Wales, not just Kyle."
To bid for a spot in the Kyle's Goal squad, please go to www.kylesgoal.org.uk and fill in the bidding form, specifying your bid amount and favoured position on the pitch.
The top 20 bids will make up this year's team to face the Cardiff City FC Legends and Celebrities.
Tickets for the match cost £5 for an adult and £1 for children, with all proceeds and merchandise sales going towards providing Kyle's rehabilitation.

© 2019 kyles goal
website donated by ego