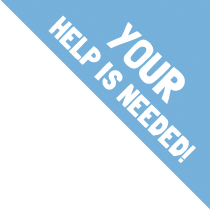 Wales Online – Play against City legends to raise funds for Kyle, 13
A STAR-STUDDED charity football match will be played next month to raise money for a youngster who suffered a brain haemorrhage.
Cardiff City legends will be out in force for the match at Leckwith Stadium to raise funds for Kyle Beere.
They will play against members of the public, who can bid to claim a place in Kyle's Select team and take on the ex-pros.
In November Kyle, then a healthy 12-year-old, suffered a massive brain haemorrhage.
He had to undergo surgery to remove a blood clot from around his brain, and he then underwent a second operation which doctors fear may result in permanent damage.
His mum Kath Simmonds is now hoping to raise £250,000 to help fund his recovery as there's no paediatric rehabilitation centre in Wales. Kyle, now 13, needs to start treatment but because Rookwood Hospital, in Cardiff, only accepts patients over 16, the nearest centre is 160 miles away in Tadworth, Surrey. Kath is hoping the football match, followed by an auction and dinner, can kick-start the fundraising effort.
The 28-year-old, from St Fagans, Cardiff said: "For the ex-players to agree to do something like this is overwhelming."
Speaking about Kyle's condition, she added: "He's OK, he's making progress, albeit very slowly."
Ex-City stars including Nathan Blake, Scott Young, Carl Dale and Jeff Eckhardt will be playing in the match, with Premier League referee Mark Halsey set to officiate.
Mark Johncock, coach of Kyle's former team, Danescourt Under-13s, said: "Certainly for anyone who doesn't make professional football the next best thing to do is play against the people you used to watch from the stands. There's no set price for a bid to play in the team so anyone can have a go."
The charity football match is on March 28 at 2pm.

© 2019 kyles goal
website donated by ego